The Cheekwood estate was the Nashville home of Leslie Cheek and Mabel Wood Cheek, early investors in Maxwell House Coffee.  The limestone mansion and extensive gardens were designed by New York-based residential and landscape architect Bryant Fleming. Cheekwood is a Southern suburban interpretation of an Eighteenth Century English Country House. The estate is now a museum and botanical garden. I explored the incredible gardens last summer while in Nashville.
Cheekwood has a Richmond connection.  Mary Tyler Freeman Cheek McClenahan, one of Richmond's most accomplished women, was married to Leslie Cheek, Jr., the second director of the Virginia Museum of Fine Arts.  Mrs. McClenahan was dedicated to improving the lives of Richmond's poor, and dedicated to the City's urban renewal and preservation of its history, arts and landscapes. She co-founded, with Carter McDowell, Richmond's Better Housing Coalition.  Mrs. McDowell is still a driving force in the continuing success of the Coalition, ensuring that the vision of the founders is realized.
Many sources of water, including the three ponds that serve as a reservoir for other water features, as well as streams, fountains, formal pools and naturalistic pools, adorn the grounds.
Stone and ornamental iron also dominate the grounds, and effectively connect the gardens and the house.  Local master metalworker Philip Kerrigan, Jr., created the estate's ironwork.  Cheekwood was his first major commission, and he went on to collaborate with Fleming on other projects.  Kerrigan is credited with reviving the ornamental metal arts in Nashville.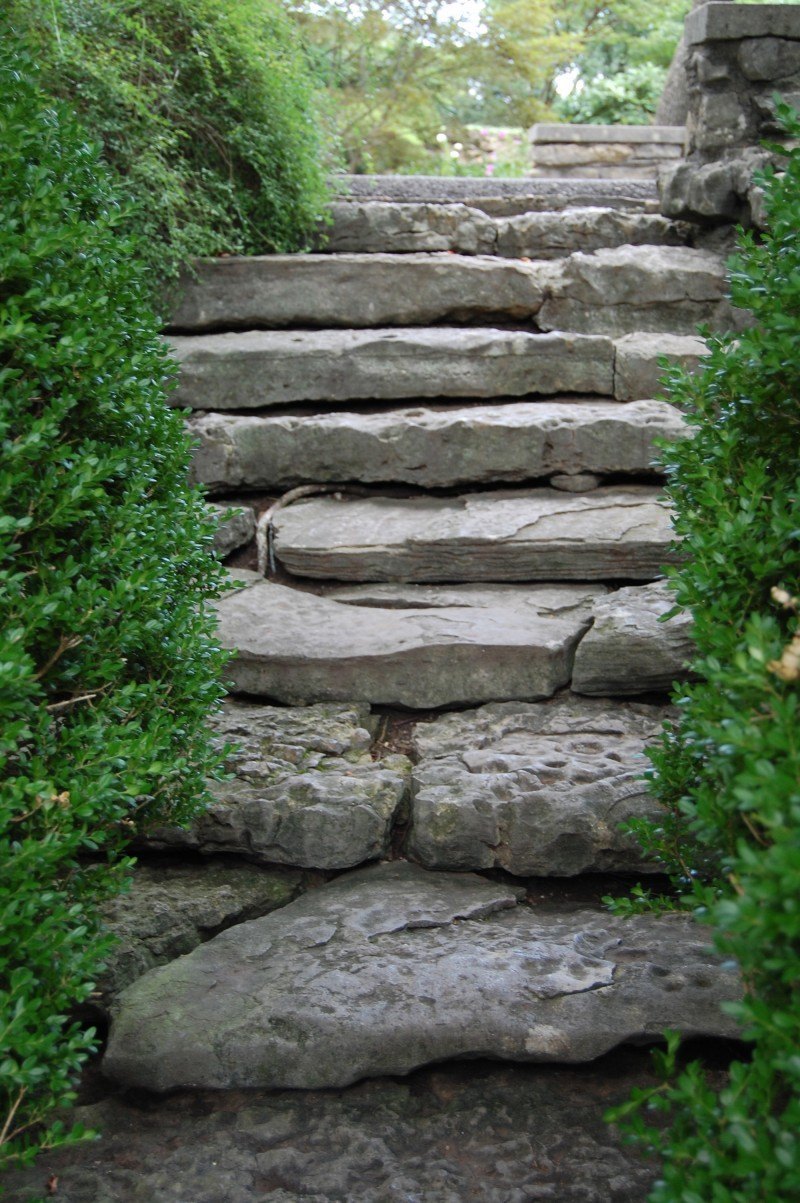 In the 1990's, Nashville based landscape architect Ben Page led a team in restoring the original gardens, including the view sheds seen from the mansion when it was originally built in the late 1920s.
Peter Fleming anchored the formal gardens with masses of Boxwood.
This perennial border provides four seasons of interest.  By late summer, it is bursting.
The gray stone walls are the perfect foil for the silver-foliaged plants.
Gorgeous Japanese Maples dot the landscape.
This border between two brick walls succeeds because it is predominantly foliage, with a range of pinks that complement the red brick.
The Robertson Ellis Color Garden is a study of color as a design element.
If you find yourself in or near Nashville, I highly recommend a visit to Cheekwood Botanical Gardens.