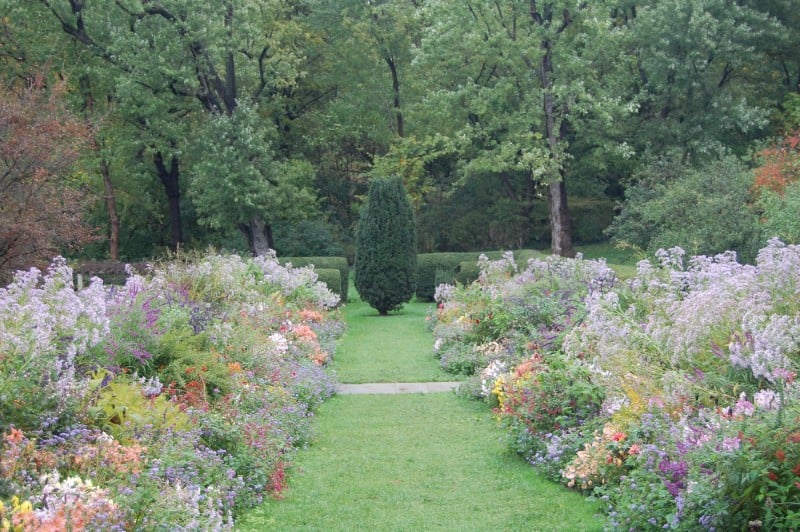 Visiting Dumbarton Oaks is always a treat, but last October, a walk through the grounds was particularly special as I got to tag along with Lynden Miller (left, below)  and Gail Griffin (right, below).  The two long-time friends are icons in the world of American landscape gardening.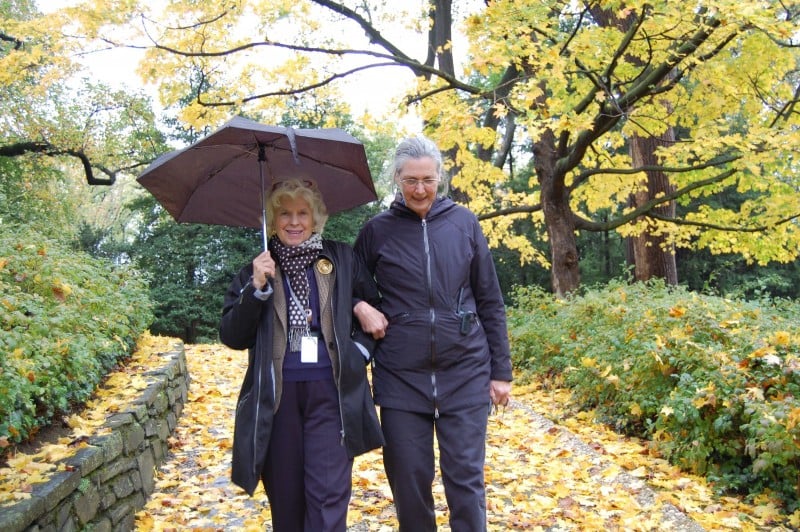 New York City public landscape designer Lynden Miller  rescued and restored Central Park's Conservatory Garden, among many other public gardens. I wrote about Lynden's inspiring work and her influence on the public spaces movement in Richmond in a prior blog post.   On this cold rainy fall day, Lynden delivered a fascinating lecture  to the Dumbarton Oaks Fellows about Beatrix Farrand, the landscape gardener who designed the  Dumbarton Oaks gardens. After her lecture, Lynden and I joined Gail Griffin, Director of Gardens and Grounds at Dumbarton Oaks, for a stroll through the gardens.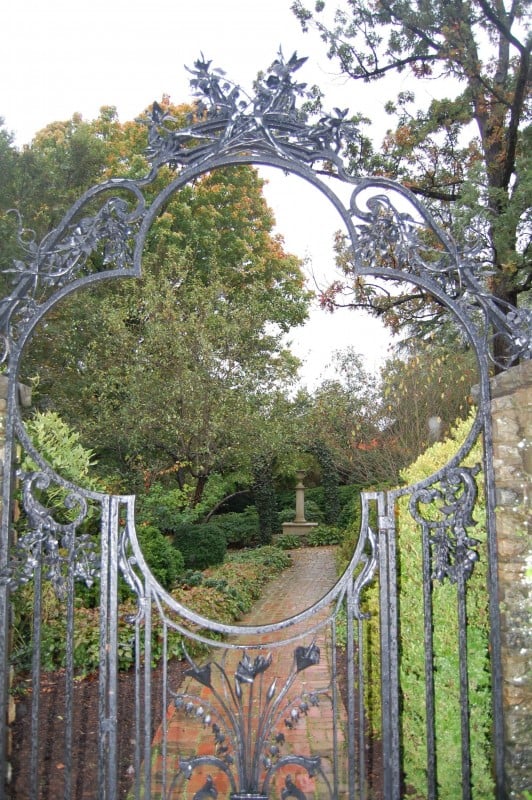 After a day spent on the grounds, it was clear to me that Gail is a beloved member of the Dumbarton Oaks family.  She values and appreciates the many and varied contributions of her talented staff. Moreover, she deftly balances the sensitive and complex goals of preserving the design intent of Farrand and Mildred Bliss, while embracing the living  landscape as it changes through the ages, the seasons, the days.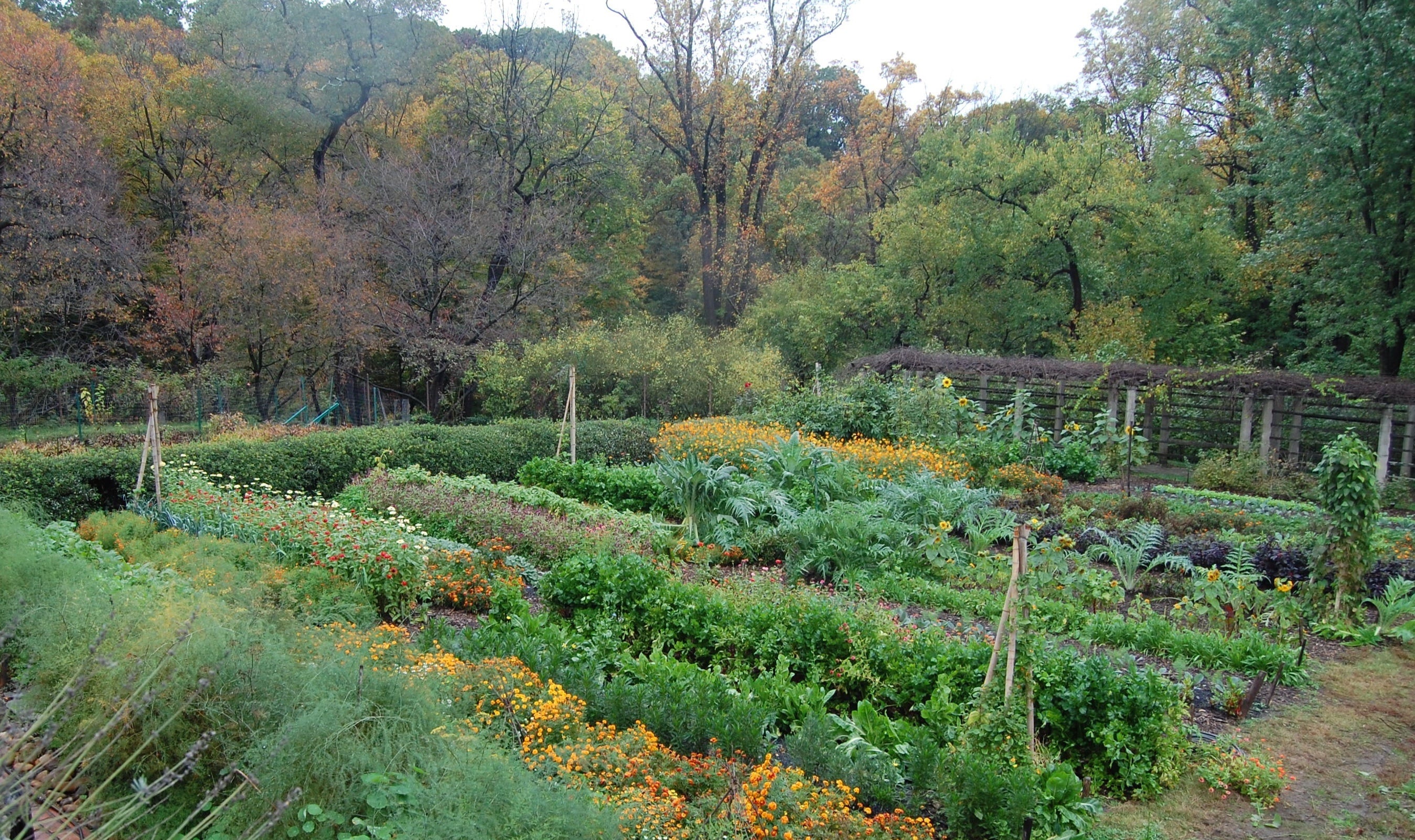 Under Gail's leadership, the vegetable garden has been reinstated and enlarged.  Over time she and her staff have added new vegetables, and new plant supports for the climbers and twiners.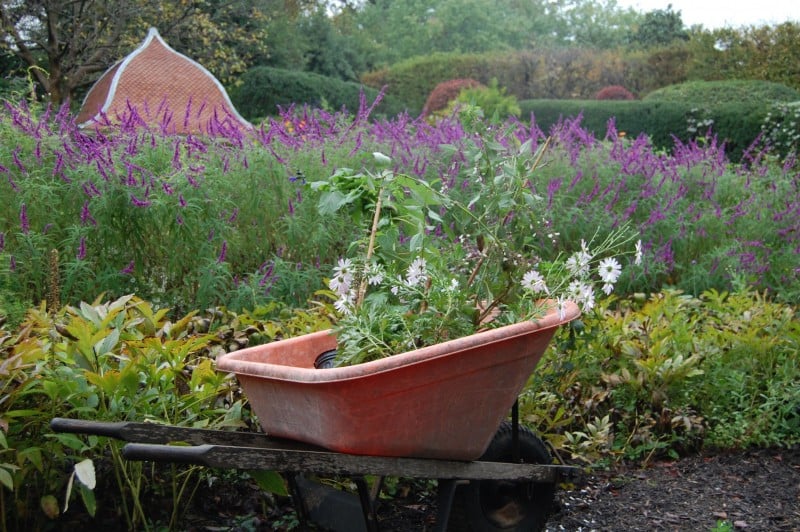 The cold and rain does not slow down the dedicated gardeners, who keep the garden looking
healthy and vibrant all four seasons.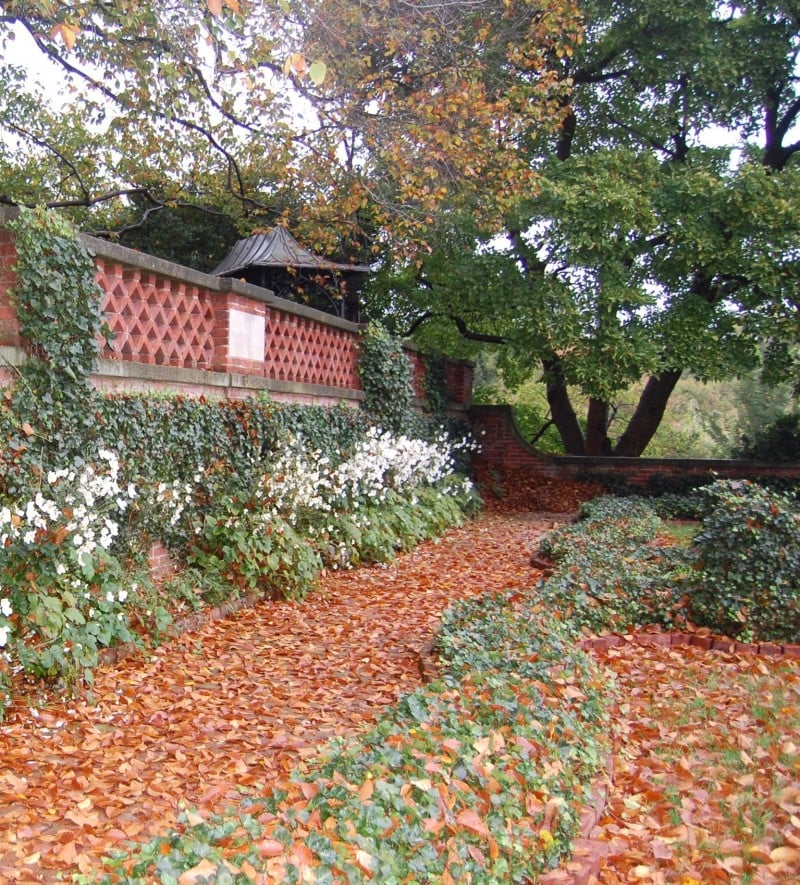 Japanese Anemone (Anemone japonica, above) blooms prolifically as the leaves fall.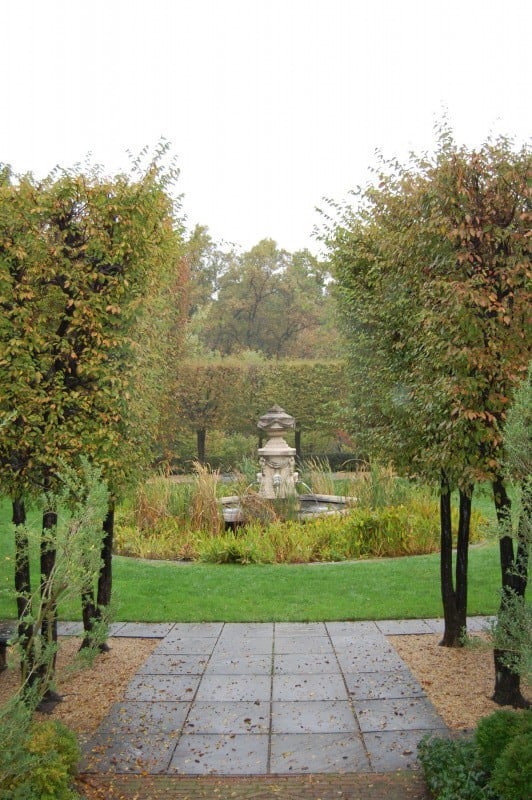 Griffin considers stormwater management and erosion control to be priorities for the Garden in coming years.  She would like the pools and fountains to recirculate and she would like to capture and reuse more rainwater.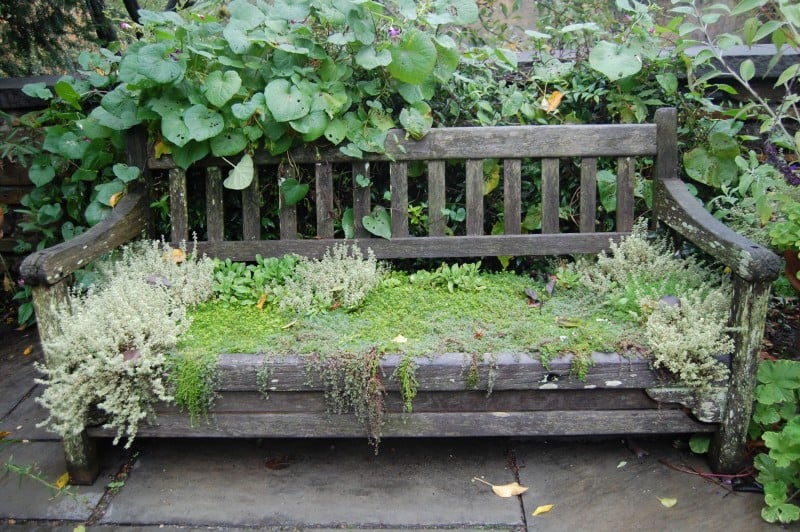 A seat in thyme . . .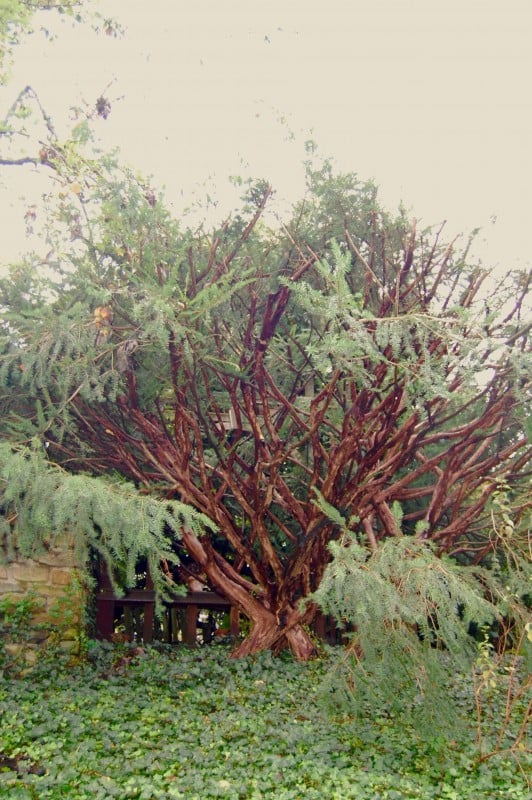 The rain accentuates the intricate branching of this Yew, above,
and the exfoliating bark of the tree (Lacebark Elm (Ulmus parvifolia)?) below.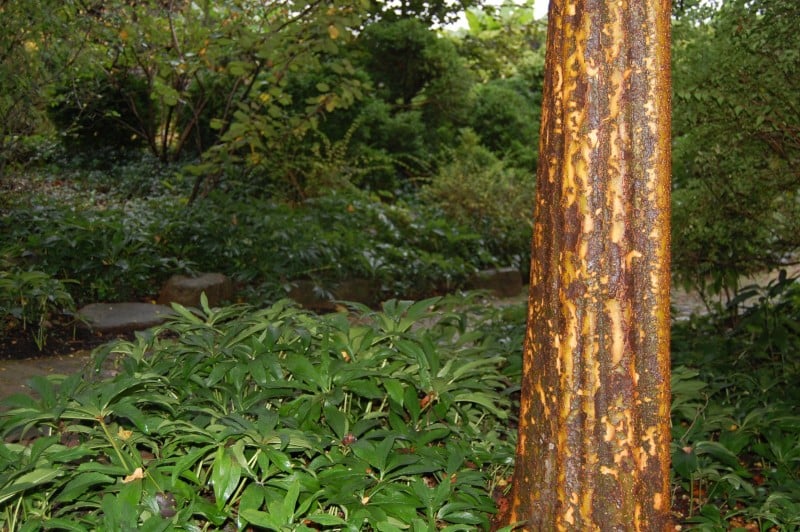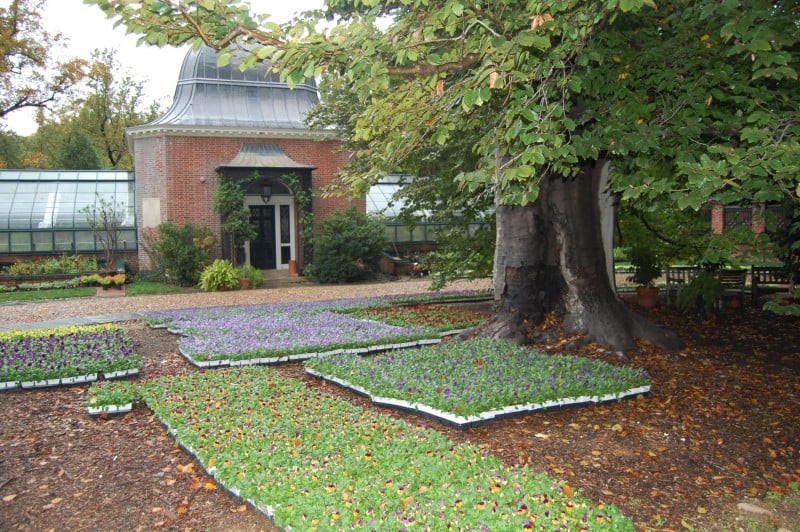 Thousands of Johnny Jump Ups and Pansies await planting.  I learned from Lynden and Gail that
Johnny-Jump-Ups  are hardier than pansies.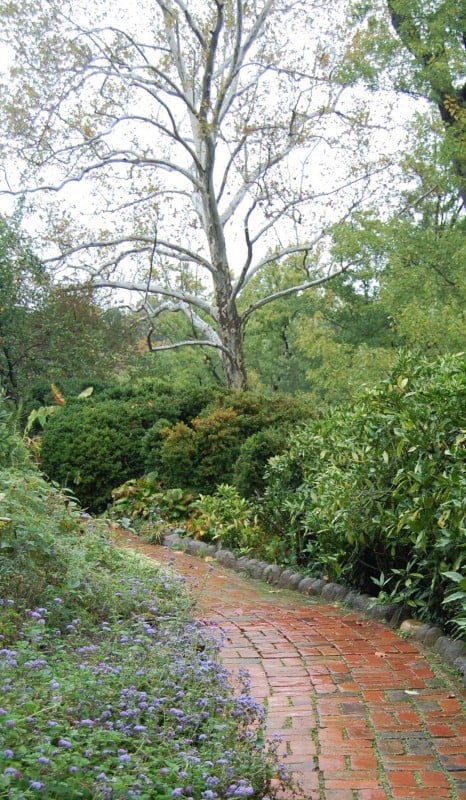 In her lecture, Lynden noted that Farrand felt strongly that aesthetics are an important part of an intellectual life.  Farrand, the Blisses, Gail and scores of others  have created, nurtured and strengthened  the Garden over the last century for  those who come by the thousands to this special place along Rock Creek Park.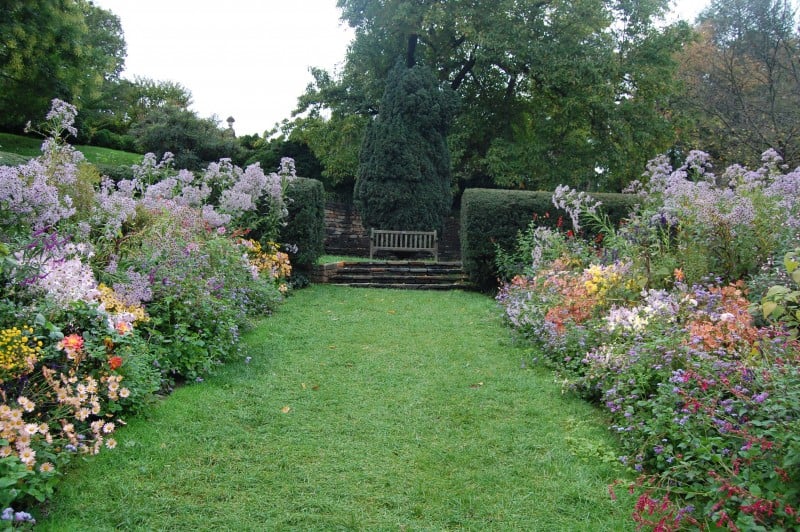 The beauty of Dumbarton Oaks speaks to all of the senses on this cool, wet October afternoon. As Gail said in an oral history interview,  "People seem to see a spirit here, it's almost an abundance, a tranquility. It's a life lifted up to a higher level." Amen.
Related Posts
Could Richmond be on the cusp of a green renaissance? After years of neglect, some public gardens are beginning to receive the attention they deserve. New York Public Garden Designer and advocate Lynden Miller challenged our leaders to invest in our historic parks and turn the City from gray to…